Biography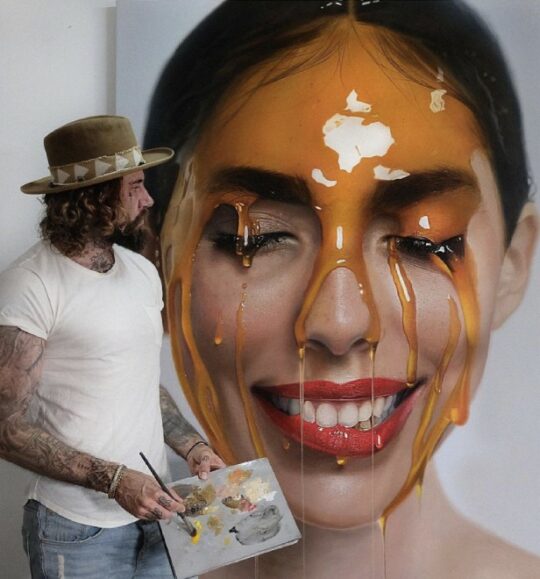 Mike Dargas was born in Cologne (Germany) in 1983.
A precocious student, he joined an art school where he was the only child in a class of adults, graduating after a year and a half.
He believes that art should naturally transform itself. His liquids imitate the various masks and filters we use every day to hide ourselves.
Since faces are the mirror of the soul, his paintings invite us to take a closer look, to understand human nature and to question our own emotional perception.
Between beauty, deep eroticism, desire and contemplation, the female body is at the heart of his paintings. The artist's aim is to highlight the beauty and complexity of the body.
Using an extremely precise oil painting technique, Mike Dargas reproduces every intimate detail of his models' bodies.
He plays with the reflections of light and colours to create the syrupy appearance of honey.
More info about this artist?