Biography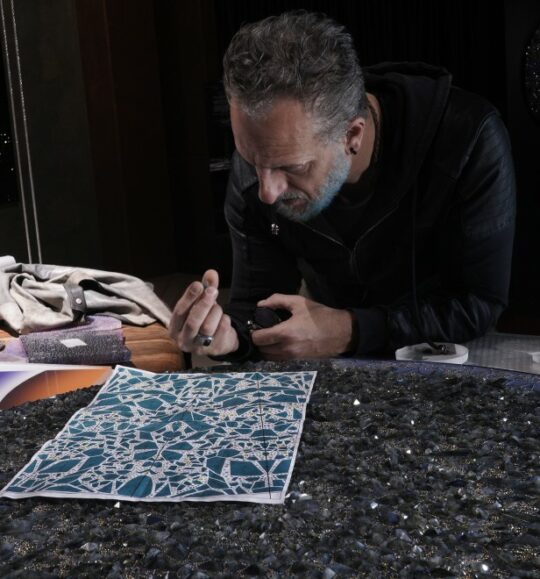 Stefano Curto was born on 4 February 1966 in the small town of Segusino, Venice.
After leaving school, he studied mechanical engineering; the elements of mechanics and technical drawing would later be useful to him as an artist to plan and build pieces 2 metres wide and high.
Referring to Op Art (01) in the geometry of his mandalas and intertwining the cosmic and the symbolic, he meticulously incorporates thousands of precious stones into Plexiglas canvases, giving rise to something comparable to the luminous stained glass windows of Italian Gothic churches.
The contemporary Italian artist works with crystals and minerals meticulously assembled by hand to create sensual luminous works of magnificent universality.
Video
More info about this artist?