Biography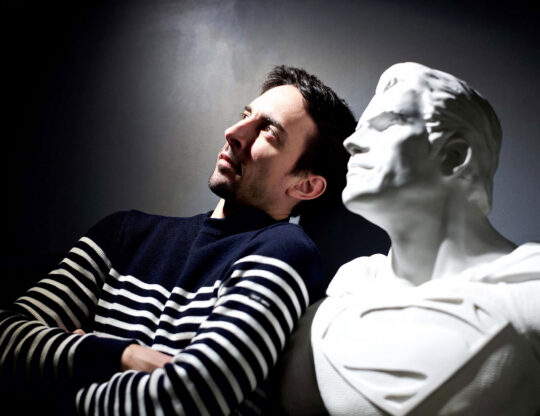 Léo Caillard is a contemporary French sculptor born in 1985 in Paris. He is best known for his sculptures in marble, bronze and resin, as well as for his original and innovative art installations.
After studying art at the Ecole Boulle and the Ecole Nationale Supérieure des Arts Décoratifs in Paris, the artist became interested in sculpture as a way to express his creativity in a more personal way.
Among his most famous works are the series "Hipster in Stone", in which he transforms classical statues into modern hipsters, and the installation "The Dazzle Room", a room covered with geometric patterns inspired by World War I naval camouflage.
Video
More info about this artist?