Biography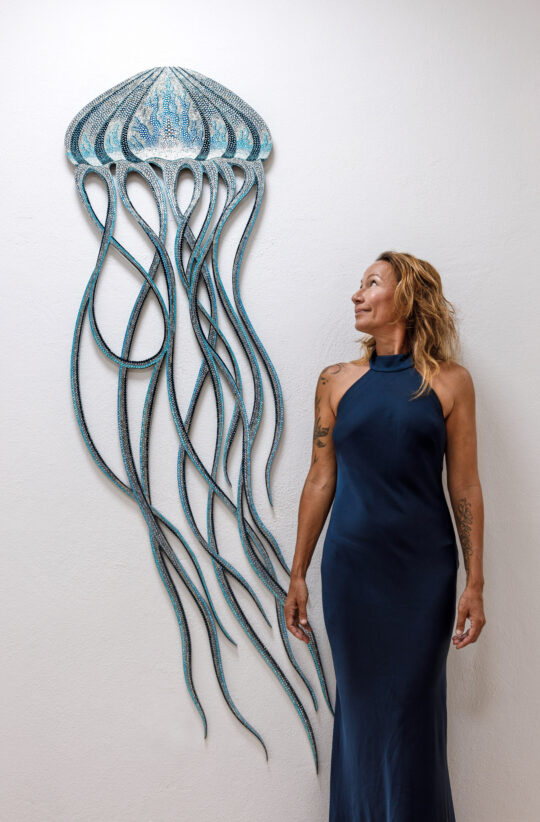 Valérie Brusauro is a French artist with ltalian & Vietnamese origins. She is widely recognised for her Swarovski Cristal artworks.
Her unique form of "Jewel art" has captured the hearts of light lovers around the world. She has held numerous exhibitions in major art cities (Los Angeles, Barcelona, Paris, Moscow, Dubai, Bombay…) and has completed a large number of high-end private commissions for architectural projects and celebrities.
Her touch of crystal can be found on the walls of a Parisian mansion owned by an Arab princess in love with the French Baroque style, as well as at Les Quatre Temps, in the heart of La Défense, in a monumental fresco with fluid lines.
Valerie Brusauro now lives on the island of Lanzarote, to satisfy her need to be in constant contact with nature, which is her main source of inspiration: The island is a precious biosphere where man and nature can coexist in harmony, which has earned her international recognition for this symphony.
Video
More info about this artist?