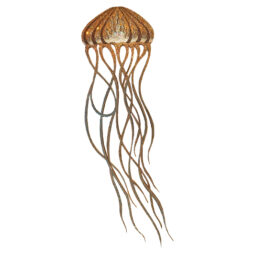 Biography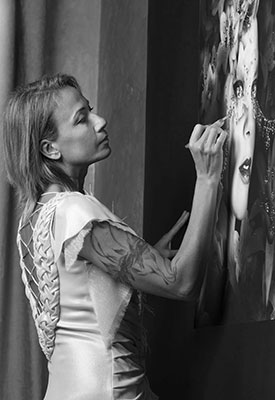 Valérie Brusauro is a French artist with ltalian & Vietnamese origins. She is widely recognised for her Swarovski Cristal artworks.
Her unique form of "Jewel art" has won the hearts of light lovers across the world. She has held multiple exhibitions in leading art cities (Los Angeles, Barcelona, Paris, Moscow, Dubaï, Bombay … ) and has produced a large number of high end private commissions for architectural projects and celebrities. Her crystal touch can be found on the walls of a Parisian 'Hotel Particulier' owned by an Arab princess that is in love with the French Baroque style, and also at 'les Quatre temps', which is at the heart of 'La Défense' within a fluid line based monumental fresco.
On the Cote d'Azur, her tailor made works play with light and space in several villas. The aircraft manufacturer Airbus Corporate Branch, that specialises in luxury private jets, commissioned Valerie to design their offices with her "Cristal falcons" series. lt tells the story of the man who dreams to fly like a bird.
Valerie Brusauro is now living on Lanzarote Island, to fulfil her need to be in permanent contact with nature, as it is her main source of inspiration: The island is a precious biosphere where humans and nature can co-exist in harmony, and has therefore gained international recognition for this symphony. It is in the heart of this protected paradise, between volcanos and the ocean that the artist immerses herself to give birth to her new creations. Her latest sculptures mix crystal with volcanic stones from Lanzarote and are inspired by this wild and unique environment.
Video
More info about this artist?