Biography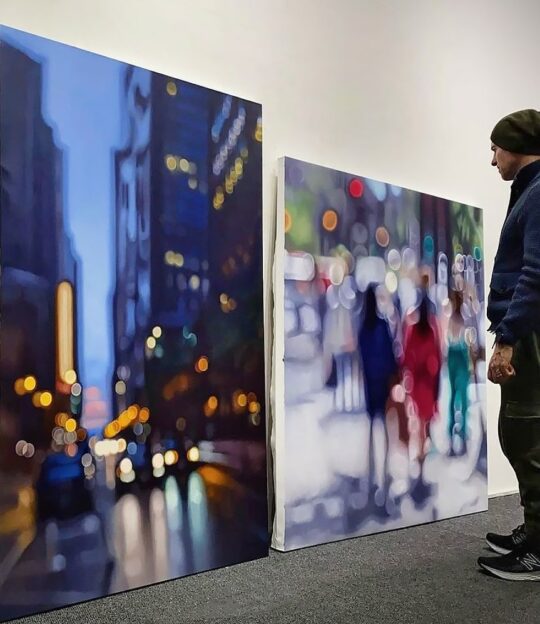 Philip Barlow was born in 1968 in Pietermaritzburg, South Africa. In 1990 he graduated from the Nelson Mandela Metropolitan University in Port Elizabeth with a degree in Graphic Art (Printing, Stained Glass and Photography).
Philip Barlow creates exquisite abstract figurative paintings. The painter is passionate about the power and science of Color. He is fascinated by the fact that we live in a fortuitous universe, something random, extremely aesthetic. His philosophy is harmony: even in the sand and grime of a city, there is immense beauty to be discovered.
The artist first captures his images through a camera before translating them into oil paint. His works are primarily known for their "bokeh" effect, which refers to the texture, blurred rendering outside the field of focus of a photograph.
His off-camera paintings capture the flickering lights of urban landscapes at night. He distorts human figures by representing them in an extremely simplified manner, in the form of colored dots.
More info about this artist?