Biography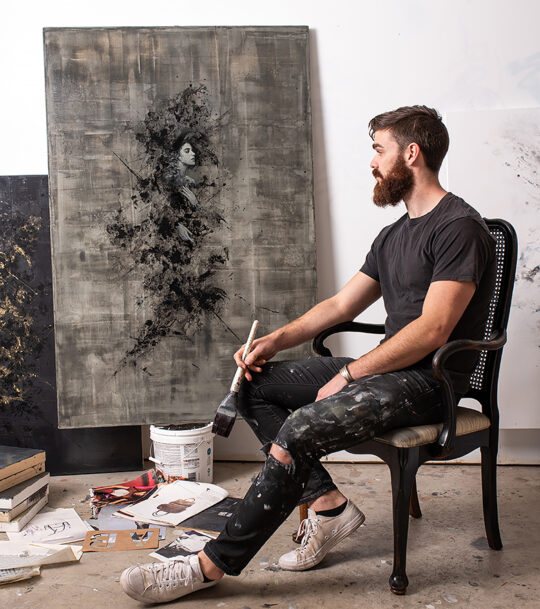 Born in Los Angeles in 1992, Aiden Kringen began painting at the age of 14. He studied old anatomy atlases, which he meticulously reproduced.
As a graphic designer, his mother taught him the fundamental principles of composition and typography.
All this knowledge enabled him to develop a methodology of collage and superimposition that he perfected over the years.
Aiden Kringen's artworks represent the synergy between creation and destruction, beauty and chaos.
Inspired by Renaissance art and abstract expressionism, he depicts elegant women figures on cracked metallic backgrounds, creating kaleidoscopic compositions imbued with mystery.
The artist superimposes several layers of paint with lively, instinctive brushstrokes before 'dissecting' his model with extremely precise line work.
Through his process of fractalisation, the painter aims to magnify human imperfection and bring out the emotions that lie hidden deep within us…
Video
More info about this artist?