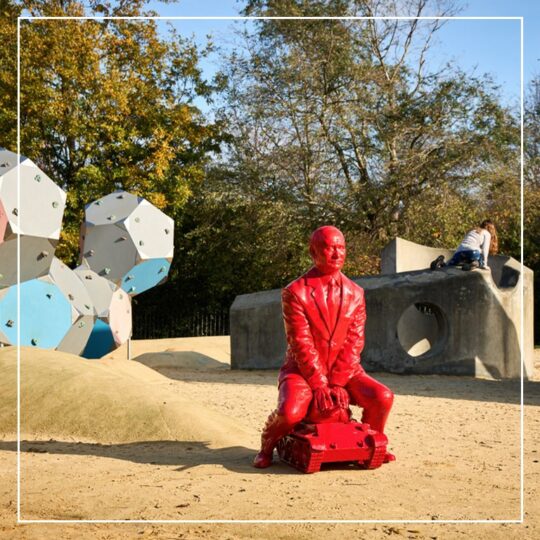 JAMES COLOMINA IN LONDON!
After the Luxembourg Gardens in Paris, Joan Miró Park in Barcelona and Central Park in New York, James Colomina has once again created a surprise in London.
This Saturday, November 12, the street-artist from Toulouse installed his now famous sculpture «VLADIMIR» in a sandbox in the heart of Regent's Park. On his toy mini-tank, it moves slowly from city to city symbolizing this incessant war with international consequences.
«This sculpture denounces the absurdity of war and the ability of children to resist. Children are taken hostage in armed conflicts» – says the artist.
A few days before the opening of the G20, where the West calls on emerging countries to unite against Russia, James Colomina wishes to denounce – with cynicism – the folly of this conflict.
«There will be no winner. We will all lose a part of our humanity»
THEY ARE TALKING ABOUT IT :
The Sun : www.youtube.com/watch?v=jepebZF78lQ
Inside Edition : www.youtube.com/watch?v=wHx2hQt4wUY
The Australian : bit.ly/3V0ss4W
20 Minutes : bit.ly/3OeHJgg