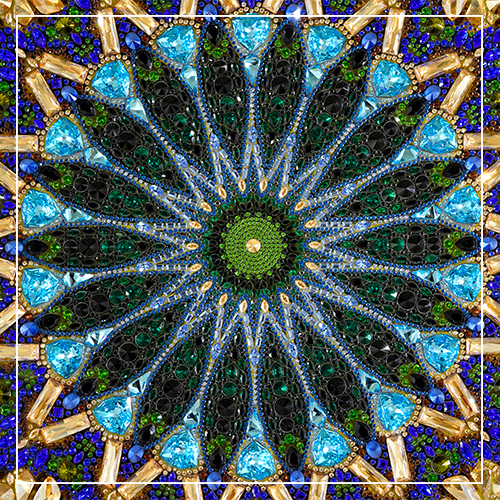 STEFANO CURTO – NEW COLLABORATION
We are honoured to present our new artistic collaboration with the sculptor Stefano Curto.
–
WHEN INNOVATION DISRUPTS PERCEPTION 
Contemporary art has moved the field of art beyond mere representation. By reinventing the medium, artists create interaction with the viewer by soliciting his or her perspectival field.
Lapidary, goldsmith, physicist or artist, Stefano Curto does not fit into any box. Combining geology and artistic creation, he has built his own identity. His mandalas set with precious stones play with light and its refraction. Pushing back the limits of art and perception, his works dazzle and move us.
Constantly renewing itself, Galeries Bartoux presents artists with new and innovative proposals. We are keen to promote talents whose work arouses interest and surprise among collectors.
Stefano Curto's works are currently on display at Galerie Bartoux Courchevel
Espace Diamant
73120 Courchevel 1850
+33 (0)4 79 55 25 01
courchevel@galeries-bartoux.com