Michel Bassompierre – Fragiles Colosses
From 1 May to 31 August, the Muséum National d'Histoire Naturelle is hosting five monumental works by animal sculptor Michel Bassompierre in the Jardin des Plantes.
The bears and gorillas on display are emblematic of endangered species. Their habitats, forests and ice floes, are being damaged by the pressure of human climate change. With their extinction, the ecosystems of these plant and animal species are also at risk. 
The exhibition of these works aims to raise awareness of the beauty, diversity and fragility of the living world, under the scientific guidance of the primatologist Sabrina KRIEF, professor at the Museum.
To see these sculptures, access is free and the place is open every day from 7:30 am to 6:30 pm.
Prairie de l'Amphithéâtre Verniquet 
47 ou 57 rue Cuvier 
75005 Paris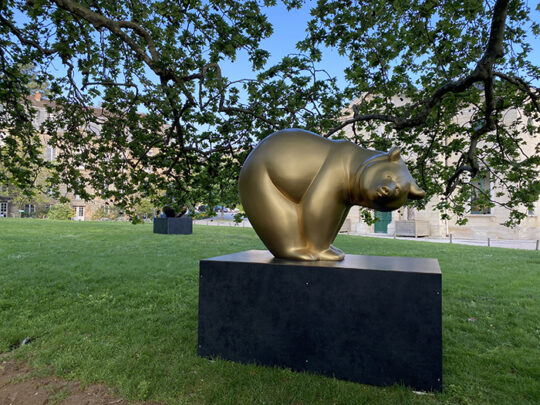 Les Saumons N°1
150x208x96cm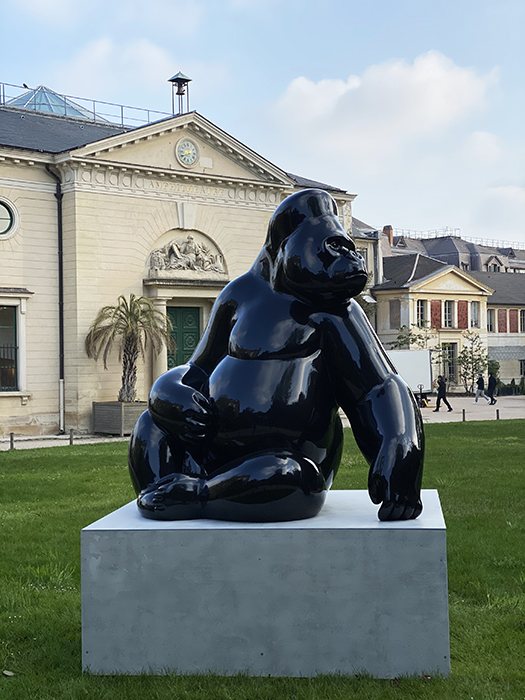 Le Dominant N°5
200x137x187cm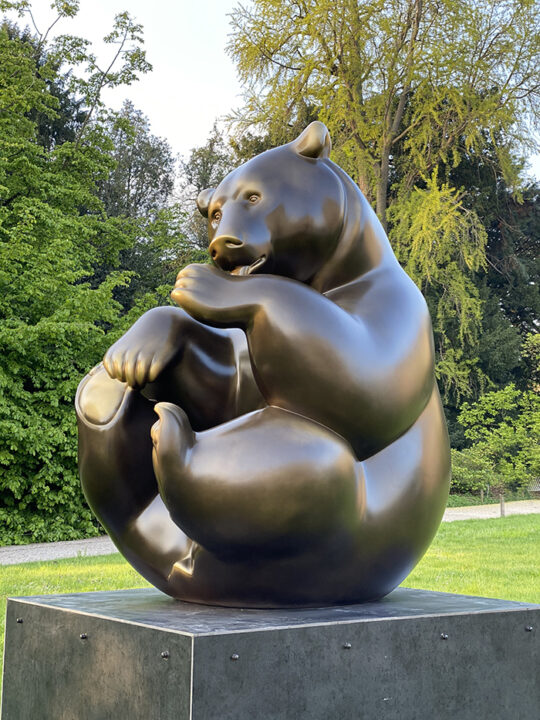 Le Miel N°5
200x167x136cm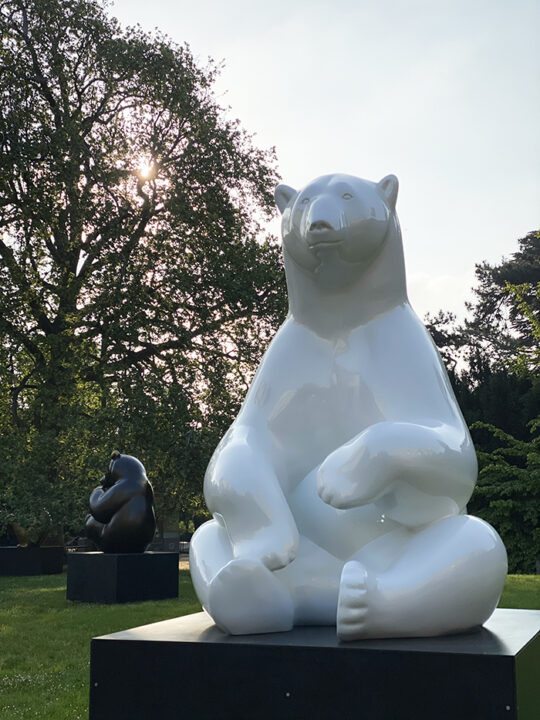 La Banquise N°2
200x141x159cm