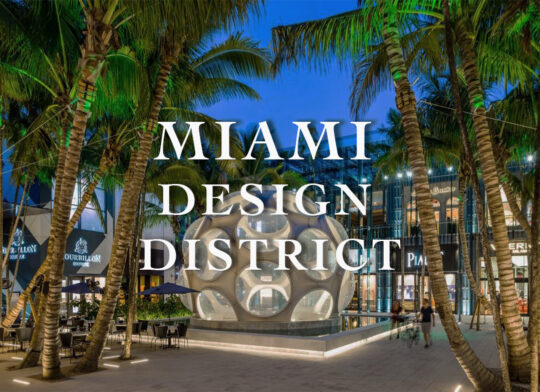 Permanent Contract / Full time – Sales Art Consultant (M/F) – Miami
Galeries Bartoux is looking for a Sales Art Consultant to join the dynamic Team of their Art Gallery in the great location of Miami design district !
Apply for this job
Sales Art Consultant (h/f) – Art gallery
Galeries Bartoux, USA, Florida, Miami
Sector
Contemporary art gallery
Description of the company
Galeries Bartoux, a family artistic adventure. For nearly 30 years, Galeries Bartoux has been an international group with 18 Art Galleries located in France, Monaco, London, New York and Miami. The artistic approach of the Bartoux family is to interact with the public by raising their awareness of Art while opening a window on new and exciting cultural values. The Art Galleries of the group are open spaces. These are places of exchange and meeting between enthusiasts from different backgrounds. Galeries Bartoux are working with great masters, established artists and emerging artists. It's this alchemy that creates the DNA of Galeries Bartoux. With an unconditional love of Art and an in-depth knowledge of Artistic professions, Galeries Bartoux goes beyond prejudice.
Job Description :
Galeries Bartoux is looking for a Sales Art Consultant to join the dynamic Team of their Art Gallery in the great location of Miami design district !
Reporting to the Store Manager, your missions, if you accept it, will be the following:
Welcoming customers, provide correct and clear information with a high quality level of service
Provide a great and luxury experience of selling
Provide a great service by following up with each customers about delivery steps, administrative tasks & feedback about their experience in the Gallery
Achieve sales targets set by the Management
Being comfortable with selling high-value Artworks
Customers Relationships Management, build strong relationships with high-end clientele profiles
Commercial and administrative follow-up inherent to the Gallery business
Support the internal organization of the Gallery – Light art handling could be requested
Actively participate to event planning in collaboration with the team and the Marketing department
Support the daily maintenance of the Gallery
We are looking for ?
Graduated from a Business School or commercial background, you are trained and comfortable with business techniques, with a minimum of 3 years of experience of Selling in a luxury environment or in the Art industry.
Description of the profile required :

Strong negotiation skills, psychology and like human relations & interactions
Team spirit
A sense of challenge, you are a force of proposal to impact the Gallery's performance
A strong sensitivity to the Art Market and luxury environment
Excellent presentation skills
You are a Motivated, dynamic, rigorous, positive and a responsible person
Highly adaptable and thoughtful
Excellent communication skills is mandatory (oral & written)
Desire to work and invest yourself within a team and a company with strong development potential
Availability to work a flexible schedule, could be evenings, weekends and holidays
Knowledge of basic IT tools is highly recommended
Perfect fluency in English and Spanish is mandatory
Knowledge of another foreign language is much appreciated
We recruit first and foremost, a personality and selling skills ! 
Do you want to break the codes of the artistic industry and contribute to the beautiful Journey of GALERIES BARTOUX and its artists ? Don't hesitate, this job offer is for you !
Date of starting work
As soon as possible
Type of contract 
Full Time, Permanent
Requirements
– Fluent in Spanish 
– Holder of a work visa / green card if non-US nationality 
Salary
Details will be shared with candidates during the recruitment process
–
Consultor de arte – Galería de arte
Galeries Bartoux, USA, Florida, Miami
Sector
Galería de Arte Contemporáneo
Descripción de la empresa 
Galeries Bartoux, una aventura artística familiar. Durante casi 30 años, Galeries Bartoux ha sido un grupo internacional con 20 galerías de arte ubicadas en Francia, Mónaco, Londres, Nueva York y Miami. El enfoque artístico de la familia Bartoux es interactuar con el público aumentando su conciencia sobre el Arte mientras abre una ventana a nuevos y emocionantes valores culturales. Las Galerías de Arte son espacios abiertos. Son lugares de intercambio y encuentro entre entusiastas del arte de diferentes procedencias. Galeries Bartoux está trabajando con grandes maestros, artistas establecidos y artistas emergentes. Es esta alquimia la que crea el ADN de Galeries Bartoux. Con un amor incondicional por el Arte y un profundo conocimiento de las profesiones artísticas, Galeries Bartoux va más allá de los prejuicios.
Descripción de la oferta :
Galeries Bartoux está buscando un consultor de arte de ventas para unirse al equipo dinámico de su galería de arte en la excelente ubicación del distrito de diseño de Miami.
Reportando al Store Manager, tus misiones, si lo aceptas, serán las siguientes :
Dar la bienvenida a los clientes, proporcionar información correcta y clara con un alto nivel de calidad de servicio
Proporcionar una excelente y eficiente experiencia de venta
Proporcione un excelente servicio haciendo un seguimiento de cada cliente sobre los pasos de entrega, las tareas administrativas y los comentarios sobre su experiencia en la Galería.
Alcanzar las metas de ventas establecidas por la Gerencia
Sentirse cómodo vendiendo obras de arte de alto valor
Gestión de las relaciones con los clientes, construya relaciones sólidas con perfiles de clientes de alto nivel
Seguimiento comercial y administrativo inherente al negocio de la Galería
Apoyar la organización interna de la Galería – Se podría solicitar el manejo e instalación de arte.
Participar activamente en la planificación de eventos en colaboración con el equipo y el departamento de Marketing
Apoyar el mantenimiento diario de la Galería
A quién estamos buscando :
Graduado de una escuela de negocios o experiencia comercial, está capacitado y cómodo con las técnicas comerciales, con un mínimo de 3 años de experiencia en ventas en un entorno de lujo o en la industria del arte.
Tu perfil :
Fuertes habilidades de negociación, psicología y relaciones e interacciones humanas similares
Espíritu de equipo
Un sentido de desafío, eres una fuerza de propuesta para impactar el desempeño de la Galería
Una fuerte sensibilidad al mercado del arte y al entorno de lujo
Excelentes habilidades de presentación
Eres una persona motivada, dinámica, rigurosa, positiva y responsable
Altamente adaptable y reflexivo
Excelentes habilidades de comunicación son obligatorias (orales y escritas)
Deseo de trabajar e invertir en un equipo y una empresa con un fuerte potencial de desarrollo
Disponibilidad para trabajar en horario flexible, pudiendo ser tardes, fines de semana y feriados
Se recomienda conocimiento de herramientas informáticas básicas
Imprescindible fluidez perfecta en inglés y español
Se valorará mucho el conocimiento de otro idioma extranjero
¡ Reclutamos ante todo, una personalidad y habilidades de venta !
¿ Quieres romper los códigos de la industria artística y contribuir al hermoso Viaje de GALERIES BARTOUX y sus artistas? ¡ No lo dudes, esta oferta de trabajo es para ti !
Fecha de inicio del empleo
Inmediatamente

Tipo de contrato 
Tiempo completo, permanente
Imperativos
– Habla con fluidez el español 
– Titular de un visado de trabajo / tarjeta verde si no es de nacionalidad estadounidense 
Salario

los detalles se compartirán con los candidatos durante el proceso de contratación