Biography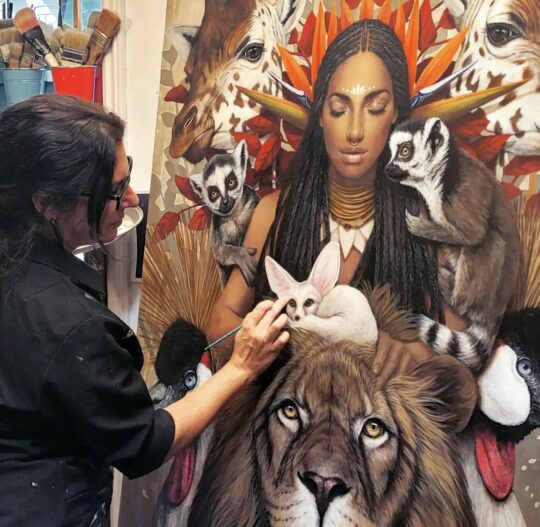 Sophie Wilkins is a Canadian artist. Passionate about drawing since childhood, she now uses a variety of media, from acrylics to oils and charcoal powder, to create her work.
Her favourite mediums are paintings and murals, but she also creates film sets and illustrations.
On her canvases, she depicts a fantasy world where humans and animals merge, conveying her deep commitment to nature and animals.
Her dreamlike paintings convey universal values such as strength, benevolence and unity.
The peaceful female warriors who populate her works remind us that we are all masters of our own destiny.
Sophie Wilkins stands out for her metaphorical vision of the object and her attention to detail.
Video
More info about this artist?