Biography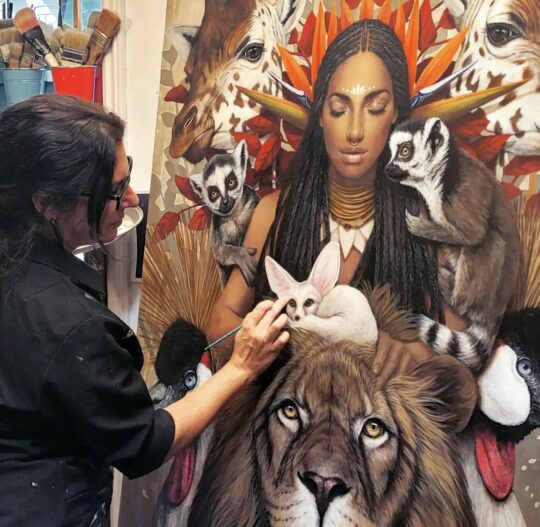 Sophie Wilkins is a Montreal-based artist, she has been dedicated to her art since 2003.
Fascinated since childhood by the drawing, she uses now various mediums, acrylic, oil or coal powder. The painting and the mural are her main radiuses of action, but she also can do a movie set and illustrations.
She makes an image of this parallel universe which dances in her head and her awarenesses on the life. A fanciful universe where humans and animals live together, become confused and form a balance to achieve the Unity.
Peaceful warriors populate her works and remind us that every man is the architect of his own destiny. Sophie stands out mainly by her metaphoric vision of the object and her attention to detail.
Video
More info about this artist?