Biography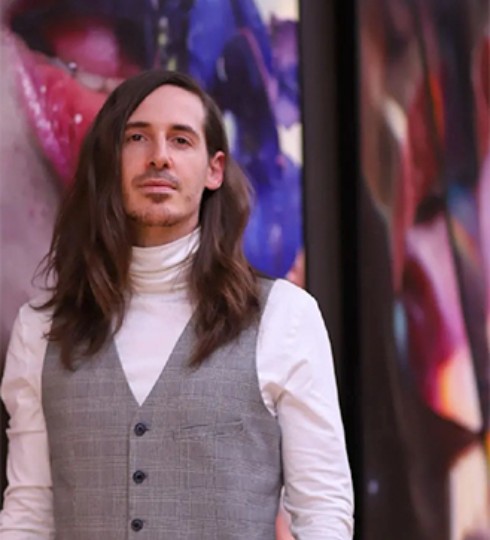 David Shepherd, born in 1987 in Canada, began drawing at the age of 3 and painting 5 years later. As a teenager, he developed his skills by copying comic books in his spare time. In high school, he discovered the works of Rembrandt, Caravaggio and Salvador Dali.
As a young adult, David Shepherd began to paint regularly in acrylics and then in oils and joined Sheridan College. During this time, he had his first exhibitions at the Art Gallery of Hamilton and other local galleries. Between 2008 and 2012, he studied at the Academy of Realist Art in Toronto (ARA): the school's program is based on the 19th century French academic system made famous by William Bouguereau.
Following this academic education, David Shepherd participated in international exhibitions, fairs, contests and competitions, exhibiting his work throughout the United States and Canada. In his personal life, he believes in Taoist philosophies and takes care of his health and well-being, including the practice of various sports (swimming, basketball, resistance training, yoga, meditation). The artist also has a great curiosity towards science.
David Shepherd's works reflect our contemporary society: they highlight what people are looking for in the media (social and traditional) but above all the change that is taking place in each of us. Cosmetic surgery and the search for perfect beauty have taken over the last 10 years, monopolizing our media attention… even our lives.
His hyper-realistic paintings focus on the expressions and personality of his subjects. When composing a painting, David Shepherd thinks back to his childhood memories and wants to bring out the innocence and purity of our emotions at that time.
More info about this artist?