Biography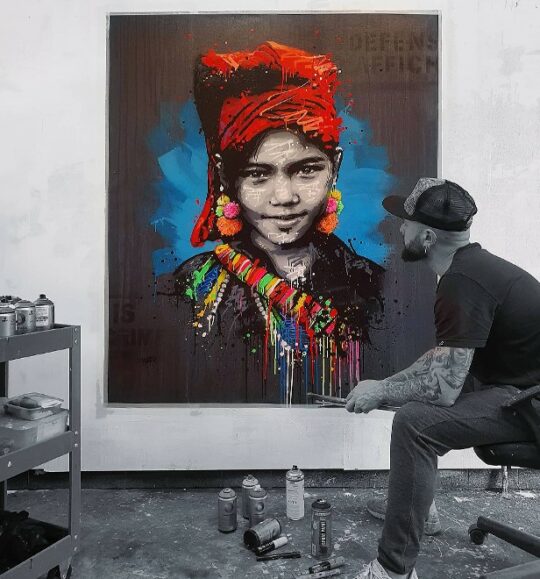 French artist born in 1983, Seaty has carved out a place for himself as one of the most emblematic artists of contemporary art in the 21st century.
Influenced by the urban culture of the 90s, oscillating between hip-hop music and the advent of graffiti, he took to the walls at an early age to create his first "wild creations".
Self-taught, he began devoting himself fully to his art in 2012. Paying homage to the genesis of his career, his stage name became "Seaty", the homophone of "city".
To conceptualize his portraits, he focuses his iconographic research on faces with strong gazes, from different ethnic groups, tribes and cultures, which he transports onto canvases in black and white, enhanced by a burst of bright colors.
Between realism and abstraction, melancholy and joy, Seaty has forged an artistic signature that is instantly recognizable.
Video
More info about this artist?