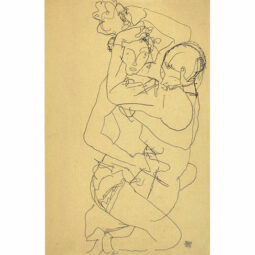 Biography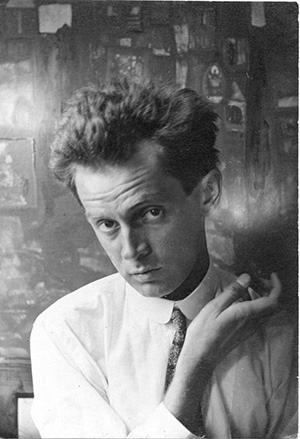 Shooting star of the Austrian art, the art of Egon Schiele is just like his life: lightning and extravagant. The artist was born in 1890, not far from Vienna, in Tulln an der Donau. Egon Schiele managed to enter in 1906 at the Art Academy of Vienna. The learning of drawing and painting was very academic, nearly conservative. The young artist saw it as a restraint to his creativity, so he decided to leave the school in 1909. Some of his fellows shared with him the dream of renewing art. Together they created the Neukunstgruppe and participated in some exhibitions that created an interest of the artistic press about their canvases.
The human figure is a source of endless pictorial propositions for Schiele. The feminine beauty is another passion that devours him. The women he painted and drew are often nudes, exposing the sensuality of their body, and even their sexuality.
More info about this artist?