Biography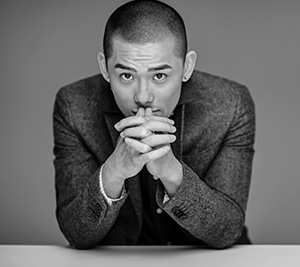 Chinese sculptor Ren Zhe was born in 1983 and obtained in 2005 a BA from the 'Academy of fine arts and sculpture', Tsinghua University (Beijing). He is also a member of the 'Chinese Institute of Sculpture'.
Ren Zhe's sculptures can be described as simply representing the intrinsic human values in their purest sense. From a purely ideological aspect, his sculptures would represent magnanimity and bravery, greatness, gentleness, respect and truth. Ren Zhe registered them as a cultural heritage, as the "spirit" and "essence" of the 'Han Dynasty', as well as his own introspection.
His sculptures are far from this simplistic view. Ren Zhe is the only artist in China who masters the technique of casting / smelting the metal of his sculptures in stainless steel. Unlike welding forging technique usually used by most other artists. Ren Zhe perfected his technique as if training for the handling of a real sword, as the warriors presented in his own sculptures, becoming a master in the realization of works of art in bronze and stainless steel.
Ren Zhe does not only recreate from the ancient past. With a deep love for history, the aim of the artist is to express his own experiences into his series of work. Ren Zhe willingly dives into the course of history amidst the darkness of the modern society and turns himself into an explorer searching for the meaning of existence and fate. By adopting the heroic image of Asia, Ren Zhe reveals history through a conversation between his sculptures and the public. For him the present generation does not sufficiently highlights the past and it is the nature of his work to revive the spirit of humanity.
More info about this artist?