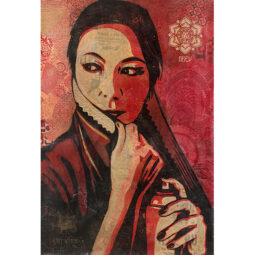 Biography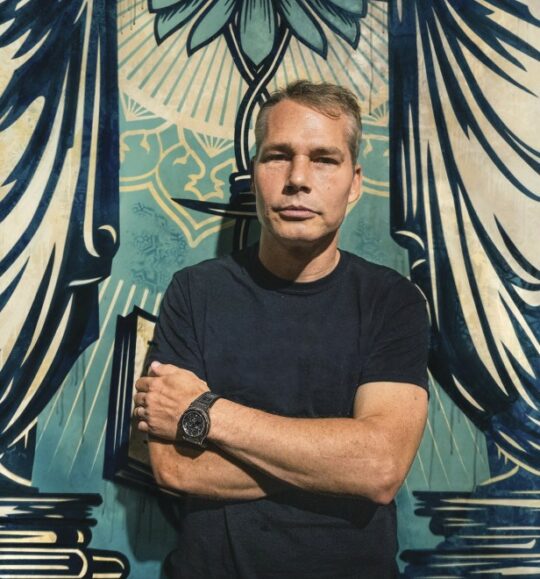 Shepard Fairey aka Obey was born in 1970 in Charleston, USA. He plunged into the world of graphic design at the age of 14 by drawing pictures that were flocked onto t-shirts and skateboards.
Influenced by the work of Andy Warhol and the Russian artist Alexandre Rodtchenko, he naturally turned towards artistic studies.
Thus, at the end of the 1980s, Obey and a group of friends from the Rhode Island School of Design created a series of stickers and posters based on the figure of the wrestler André the Giant, which they secretly stuck by the thousands on the walls of American cities.
This is one of the first and most important "viral" campaigns of Street Art, which shows the striking power of this new form of clandestine expression.
His work was recognised worldwide during the 2008 US presidential campaign with the creation of Barack Obama's HOPE poster, which became an iconic image of the campaign.
More info about this artist?