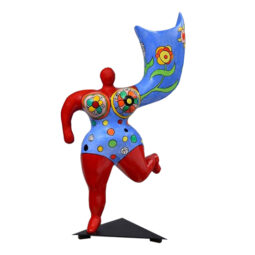 Biography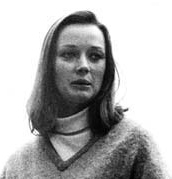 French artist born in Neuilly-sur-Seine in 1930 and died in San Diego in 2002.
Visual artist, painter, sculptor and filmmaker, she began her career as a model and actress. Following a stock market crash, her family moved to New York in 1933 and returned to France in 1951. She began painting in 1952 and made her first assemblages in 1956. She appears to the public in 1961 with "Les Tirs", installations during which the audience shoots on color pockets, bursting and splashing colors on plaster models. This new way of painting brings her out on the global art scene. Through this artistic performance, these shots are the representation of a materialized violence. Greatly disturbed by an incestuous father, the shots are then a way to externalize her inner demons: she shoots at her father as well as society in order to break free. According to her "there is in the human heart a desire to destroy everything. Destroying is to affirm that we are against all odds. "
In 1960 she became a member of the New Realists movement with César, Mimmo Rotella, Christo and Yves Klein. She explores the artistic representation of the role of women in society and creates life-size dolls entitled Nanas, buxom and colorful women in polyester and papier-mache. Some of her Nanas are on permanent exhibition in Hanover, Germany. In 1966, she created at the Moderna Museet in Stockholm, with Jean Tinguely, who became her husband in 1971 – Hon – a monumental woman 28 meters long, 6 meters high and 9 meters wide, lying on her back with legs intertwined. Visitors enter the sculpture by the crotch to discover inside the monumental sculpture, several rooms created by the artist. The works, made in collaboration with her husband, include the "Igor Stravinsky Fountain", installed in front of the Centre Pompidou in Paris and the "Jardin des Tarots" in Capalbio, which assembles monumental sculptures inspired by the figures of tarot game; all sculptures being inhabitable, she will live there for several years with her family.
On the occasion of the Expo 2000, she transforms into a masterpiece the inside of a cave at the Grand Herrenhäuser Garden in Hanover. Engaged in the AIDS association, she died in 2002 following a respiratory illness linked to toxic fumes inhaled during the preparation of her works.
More info about this artist?