Biography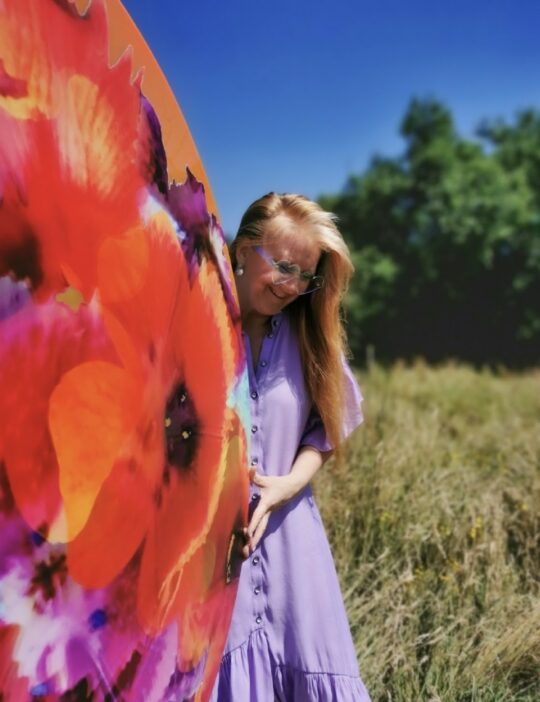 Born in 1966 in Shakespeare's hometown of Stratford-Upon-Avon, Natalie Hemkes is a self-taught artist who grew up surrounded by the works of David Hockney, Elizabeth Drink and Barry Castle hanging on the walls of her family home. Her work is emotive , immersive and often meditative, drawing the onlooker into a rich kaleidoscopic tapestry of colour and form.
Today, she uses various mediums of digital photography, paint and light to create her landscapes of chromatic reverie. 
Blurring the boundaries between nature and artifice, the real and the artificial, she presents her work against light boxes to infuse and accentuate the saturation of colour and light.
In her digital work, she mixes and matches hand-painted elements with her own photographs, playing with scale and hundreds of transparent layers of electrically charged colours, until she invites the viewer into an "exotic otherworld" of pure emotion and dreamlike displacement.
With the sensitivity of a painter, his art ambiguously oscillates between several dimensions, inviting the viewer to enter a world within a world, filled with inverted gardens, exotic layered tapestries, birds and butterflies, imbued with a ghostly visibility that nestle in exquisite floral backgrounds.
More info about this artist?