Biography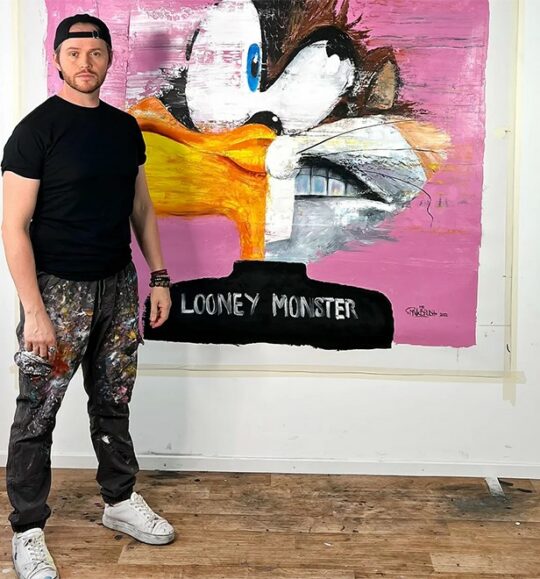 Franco-Swiss painter Fabian Fröhly (aka Mr. Pinkbrush) combines street-art aesthetics with the icons of video games, cartoons and superheroes from the 90s.
Drawing inspiration from the old masters, he combines traditional painting techniques with more contemporary influences.
The artist uses familiar characters to raise social and political issues with humour.
Using charcoal, acrylic, oil, chalk or spray cans, Mr Pinkbrush creates works that are as abstract as they are realistic.
His creations are made up of individual figures, painted or sketched, with multiple expressions.
On his coloured backgrounds, quotations, titles and visual inscriptions add balance to his compositions, leaving viewers complete freedom of interpretation…
More info about this artist?