Biography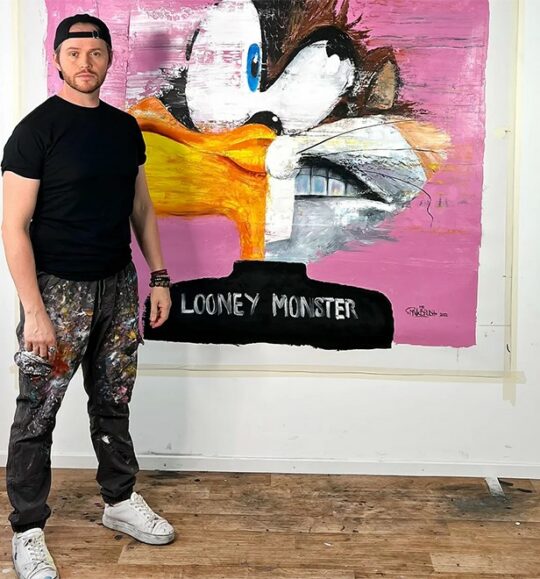 Fabian Fröhly (aka Mr. Pinkbrush) is a French-Swiss painter who combines contemporary art with video game, comic books and superhero icons from the 90s.
Mr. Pinkbrush was influenced mainly by his childhood and the world of video games such as Street Fighter, and cartoons from Looney Tunes, Disney and The Simpsons.
The artist transforms subjects from his life, social and political issues into striking, colorful and powerful works.
Through his wide repertoire of techniques, he combines both traditional and new painting techniques, drawing inspiration from old masters and current talents such as Jean Michel Basquiat and Damien Hirst.
Mr. Pinkbrush uses charcoal, acrylic, oil, pastel chalk, spray cans and coffee on canvas to bring characters, both abstract and realistic, to life with verve and power.
His artworks have been exhibited at the Palm Beach Modern + Contemporary Art Fair and Art Miami.
More info about this artist?