Biography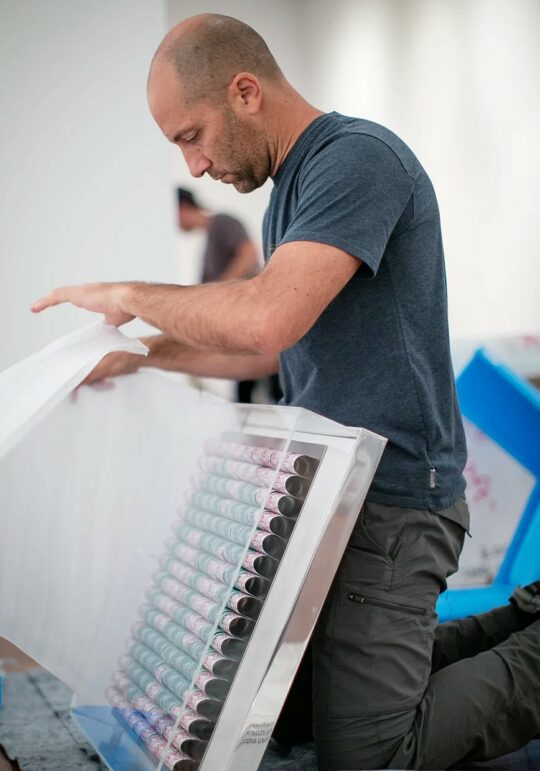 Born in Colombia in 1974, Santiago Montoya is the brother of former Formula 1 driver Juan Pablo Montoya.
A precocious talent, he began painting at the age of 8 and studied fine art at the University of Los Andes in Bogotá.
Combining Pop Art vocabulary with a multitude of banknotes, he uses the major currencies of the Eastern and Western superpowers as an aesthetic arena.
He transforms and transcends this medium into extraordinary works of art that seduce and challenge.
Beyond the aesthetic impact of his works, the Colombian artist investigates the fundamental fabric of our society and its mechanisms.
The infinite repetition of money gives rise to a sense of wonder and anxiety that reflects our limited understanding of the financial system.
By cutting, stretching and altering the world's banknotes, Santiago Montoya evokes the mirage of trickling wealth: at once accessible and remote.
Video
More info about this artist?