Biography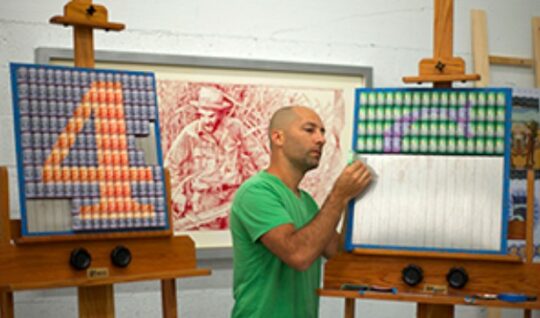 Santiago Montoya was born on 11 September 1974 in Bogotá. The artist's practice uses a variety of media, including paper world currencies, precious stones and materials, sculpture and neon.
This multidisciplinary approach allows for a fascinating investigation into the notion of value. The works generate a discourse on nationalism, commodities and the universal consequences and nuances of the production and distribution of wealth.
Santiago Montoya's works combine ironic humour and acute insight into a global subject that affects us all, and the systems and structures inherent in our lives.
Video
More info about this artist?