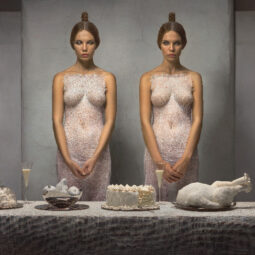 Biography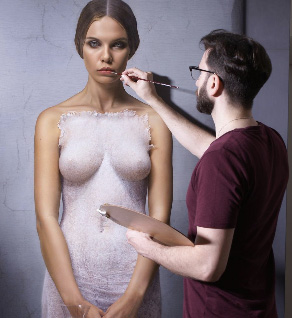 Martin Llamedo is an internationally recognized painter. His work travels through the world and has participated in the most important fairs worldwide. His paintings integrate collections in multiple countries.
He was born in Buenos Aires, Argentina in 1980. He is Argentine / Italian citizen. From an early age and for nine years he trained in ceramics and sculpture with the recognized artist Hector Alves. His training was developed naturally during his childhood and adolescence, along with the influences of his family. The books of paint and canvases of her grandmother, accompanied these first approaches to the already innate vocation. After these years, and according to his erudition, it was the University of Fine Arts his goal, being an outstanding student in the brush and in the theoretical subjects. He graduated, Master´s degree of Visual Arts after 10 consecutive years in which he wrote his thesis about Illusion, conceptualizing his work.
While also the study of concert guitar, classical music, accompanied his development in the sharpness of his sensitivity; his connection with the effort in academics, was permanent. Extending, not only to painting after completion of the university degree but also the theaters. Building a visual environment for dance, he has made costumes, lighting and scenography for various dance companies in major theaters.
Being a perfectionist utopian, rereads every book on libraries, testimonies and art history, looking between the lines, what he considers forgotten, without discarding each oil, each pigment, each encounter in communion with the basic elements that embody the deepest sense of work in art, improving , thus, his technical, sensitive and alchemist knowledge within figurative art.
Videos
More info about this artist?