Biography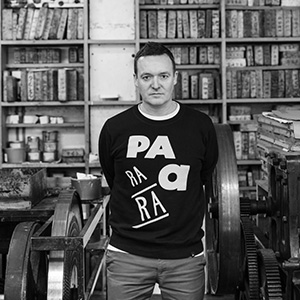 A British artist born in Newcastle, Hush now resides in London where he prepares his street art and canvases for exhibition all over the world. Hush uses many artistic techniques to highlight feminine sensuality in all its forms.
Trained at the Newcastle School of Graphic Design and Illustration for five years, Hush began his discovery of the world with trips that would leave a profound mark on his style, particularly in Asia. First in Hong Kong, then in Japan, it was there that he met Asian culture.
He was fascinated by Chinese and Japanese women who adopted Western culture without denying their ancestral culture. It explores the contrasts of representations and constructions of women in Japanese culture. This Japanese iconography is at the heart of his style. From geisha to manga characters, he infuses his works with a pinch of pop art and a hint of comic strip.
Hush discovered street art when he was younger, when he was carving walls or making posters for dance or electro parties. "I have always been interested to know how graffiti was introduced, how it influenced artistic styles, typographies and yet never accepted as an art in its own right," says Hush.
More info about this artist?