Biography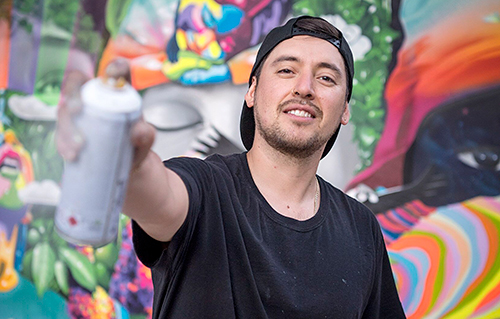 Dasic Fernández's creations are the result of a self-discovery journey in constant development.
By the age of 14, fascinated by the street culture from the 90's Chilean streets, he found a way to merge with art and become one through painting. With a high political and social influence in his work, and an architecture school background, his art reflects his vision of the world with strong emotions, allowing him to express his experiences through mural, canvas and floor paintings. Now, Rio de Janeiro, Buenos Aires, Montevideo, New York, Miami, and Riyad are Dasic Fernandez's playground for expressing love and art.
"Love, above every feeling, is the essence of art and humanity. This journey begins and ends with love"
More info about this artist?