Biography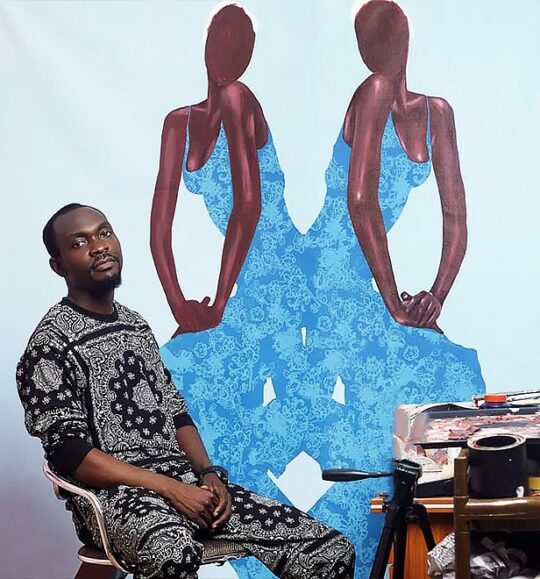 Emmanuel Taku was born in Accra (Ghana) in 1986.
Before embarking on a short career as a figurative drawing teacher, Taku studied and formally trained in visual arts and textiles at the Ghanatta College of Art and Design.
Figurative surrealism is Taku's visual language and is incorporated into his love of textiles.
His work reflects his love of textiles with a silkscreen approach and his commitment to capturing black bodies in the abstract – one being a reflection of the other.
He incorporates a variety of materials into his canvases, including textiles, newspaper, fiberglass, fiber mesh, mesh and plywood.
For the artist, adding layers of abstraction to his portraits is a way of reclaiming dominant narratives about black bodies and rejecting their objectification.
By removing his subjects' eyes, Taku gives them a super-natural status, transforming them into demi-gods and mythical heroes.
More info about this artist?