Biography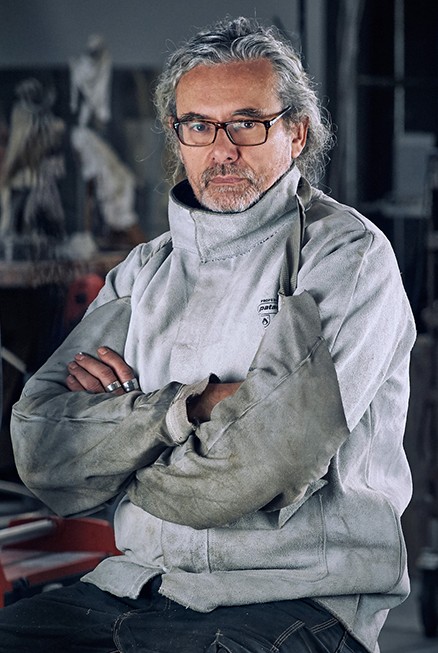 Jordi Díez was born in Valladolid (Spain) on 5 March 1966. He studied Fine Arts at the Complutense University of Madrid and graduated 'Suma Cum Laude' with honours in the 'Sculpture' category.
At the beginning of his career he created sculptures for various pavilions at Expo 92 in Seville, worked in theatres in Madrid (Teatro Alfil, Teatro Albéniz and Teatro María Guerrero) and collaborated in the design of public monuments, always in parallel with the production of his personal work.
In 1996 he moved to the artistic district of Pueblo Nuevo in Barcelona, before settling in Centellas in 2000. In 2013, he collaborated with the Spanish luxury house Loewe and reinterpreted the "Amazona", the label's iconic bag.
His creations focus on people he admires: his wife, a goddess to a couple in love, each of the sculptures expresses the strength of the human body.
More info about this artist?