Biography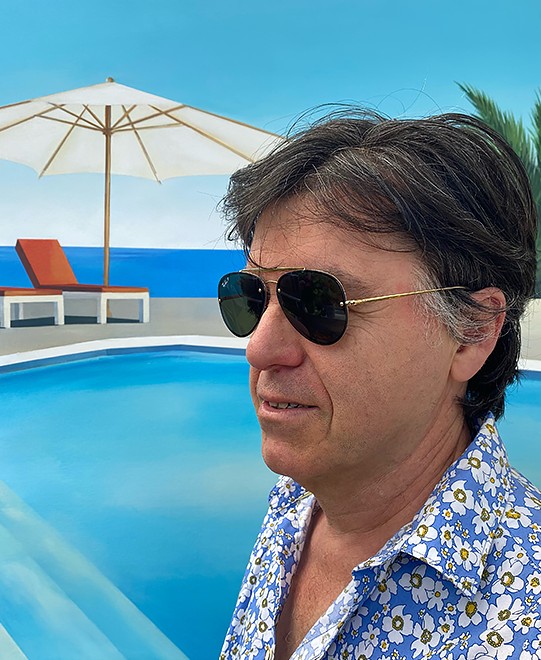 Daniel Raynott was born in 1962. From his long stays in California, Raynott has retained a colorful nostalgia, creating canvases tinged with optimism and gentle contrasts.
Dream villas with sleek, modern architecture and sparkling, transparent pools.
Nostalgic, no doubt, but totally in tune with the times, the artist pays tribute to a land of creativity and optimism that never ceases to push back the frontiers of the possible.
His artworks take us back to the glamour of the 60s, from dream villas to elegant contemporary architecture lined with sparkling pools.
Each of his creations is a sunny voyage, filled with positive energy, a reflection of his American years, of a continent where optimism and creativity never cease to push back the boundaries of the possible.
More info about this artist?