Biography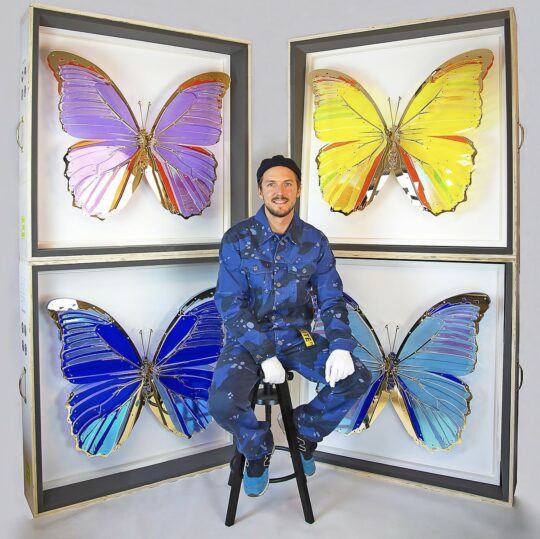 Designer or visual artist, Pierre Brault, 30 years old, does not choose and leads both the creation for brands and an artistic activity in his Parisian studio.
A 2016 graduate of Penninghen art school, he was quickly recruited by the Courrèges fashion house, before being contacted by Canal+ to create the visual identity of the program L'info du vrai, hosted by Yves Calvi. His taste for light and color led to his being selected to design the posters for the Rock en Seine festival in 2018.
He continues to work in the world of music for Olympia, Vald, S.Pri Noir or Dj Snake.
At the head of his creative studio, Pierre Brault collaborates with Zadig&Voltaire, Ladurée, Lacoste, Instagram, PSG, Cartier, La Prairie, Back Market…
In 2020, he was contacted by the Palais de L'Elysée for the "Made in France" exhibition to create a monumental ephemeral work of art.
As an artist, this admirer of Daniel Buren and Vasarely works with recycled Plexiglas to create geometric shapes that play with light in a reflection on time, the environment and the architecture of the city.
More info about this artist?