Biography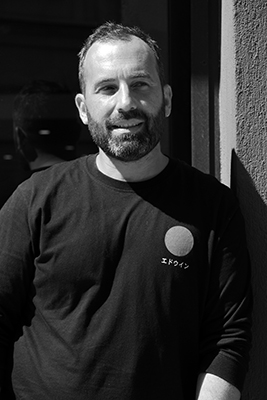 Nicolas Bianco is a self-taught French artist. Born in Nice, he is impregnated with the work of prominent artists of the Nice school, Klein, Arman, Cesar, Sosno, Ben and Venet, with whom he discovered, at a very young age, contemporary art and its power to transgress the very notion of a work of art.
Attracted by volumes, he turned to sculpture as his preferred means of expression. He is interested above all in the symbols and icons of popular and street culture that influenced his childhood and adolescence during the 1980s and 1990s.
He gives form to his memories in his marble sculptures, a kind of precious ready-made that brings back to life the past years. The material object is at the centre of attention, but the artist wants to transcend it, he wants to widen its scope and delay its definition as much as possible. The simple object then becomes an energy, an emotion, an era…
Nicolas Bianco has developed his personal aesthetic using innovative and daring techniques and images. He luminously stages the great classics with a modern and uncluttered style. His series of objects "Nostalgia" represents each significant year of his youth by the object symbolizing a learning and an evolution of life such as the lego or the basket…
To give life to his works he uses noble and raw materials, marble has thus become an obvious choice as well as gold which underlines it. His lines are timeless, his marble works awaken in us a positive nostalgia.
More info about this artist?