Biography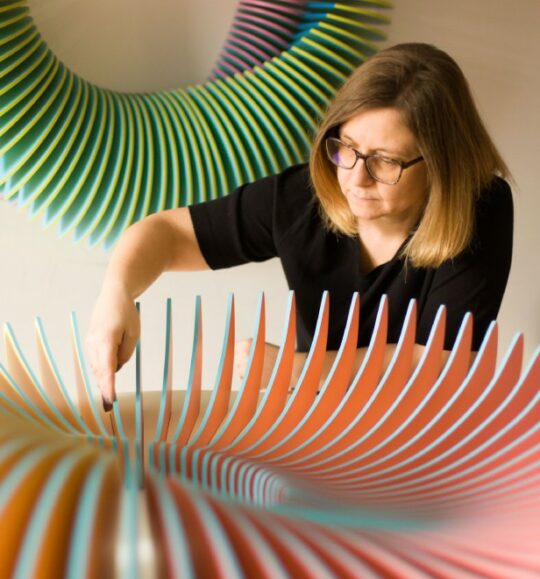 Anna Kruhelska is a visual artist and practicing architect based in Lodz, Poland.
She has worked as an architect on a wide range of major projects in Russia, Malaysia and the UK, which has shaped her understanding of form, symmetry and space, and given her the knowledge to cultivate a congruent and innovative contemporary art practice.
Inspired by minimalism, architectural composition and geometry, Anna Kruhelska focuses on abstract, three-dimensional wall reliefs in paper and wood that function by reflection of light – the overall effect depending on the perspective of the viewer. The central concept of his work is the interaction between light and shadow, contrast, colour and repetitive patterns.
The series "Constant change" explores movement, cycles and transition through three-dimensional forms and the interaction between colours. Inspired by the idea of sculpting with numbers, parametric modelling and the circle representing movement that never stops, I wanted to create artworks that would continually change.
More info about this artist?