Biography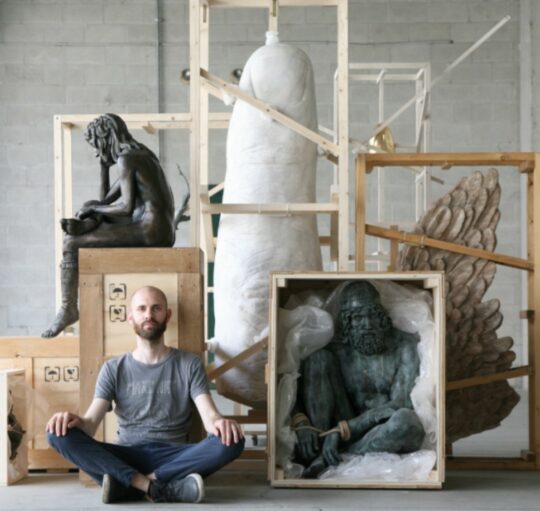 An honours graduate of Turin's Academy of Fine Art, Daniele Accossato sculpts icons from the past to convey resolutely contemporary messages.
His mythological archetypes, stripped of their pedestals, lose their sacred dimension to gain in humanity.
Through his metaphorical creations, the Italian artist invites us to free ourselves from our preconceived ideas in order to rediscover greater unity and fraternity…
Daniele Accossato's artistic message lies as much in his subjects as in the way they are staged, conveying a critical view of the purpose of art today.
This sculptor-philosopher shapes clay to bring out his ideas.
Layer by layer, he covers his work in Jesmonite, before adding a unique patina that reproduces, as if by magic, the effects of marble and bronze…
Video
More info about this artist?