Biography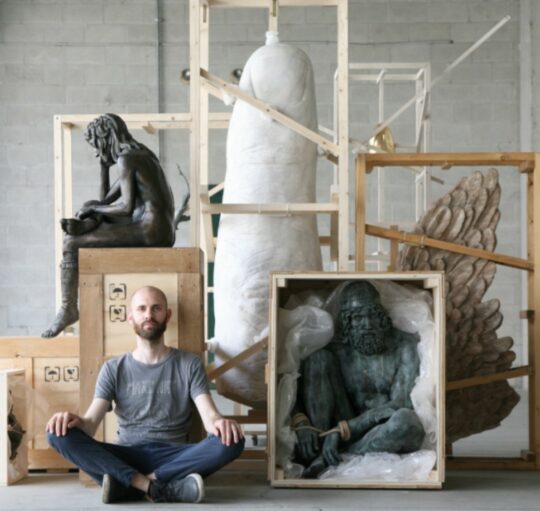 Daniele Accossato was born in 1987 in the province of Turin. At the age of 15, he identified sculpture as a pleasant method of communication, the place where necessity takes shape.
In 2011 he graduated with honours from the Albertina Academy of Fine Arts in Turin.
Inspired by mythology and history his works explore his cultural and artistic heritage. He sculpts ancient heroes, gods and angels and places these icons into a new context. Through these sculptures Accossato hopes to explore the aesthetics of ancient art. His work introduces a new look at the traditional practice of sculpture.
Accossato takes sculptures of recognisable figures, such as the Nike of Samothrace, the warriors of the Bronzes of Riace, or mythical gods such as Apollo or Eros, and introduces them as products for sale, ready to be shipped. Here the artist attempts to raise new questions about the way in which art is commodified and desensitized.
Video
More info about this artist?